Drainage Clearance & Cleaning
We can quickly and efficiently clear your blocked drain and give you advice on how to prevent it happening again in the future.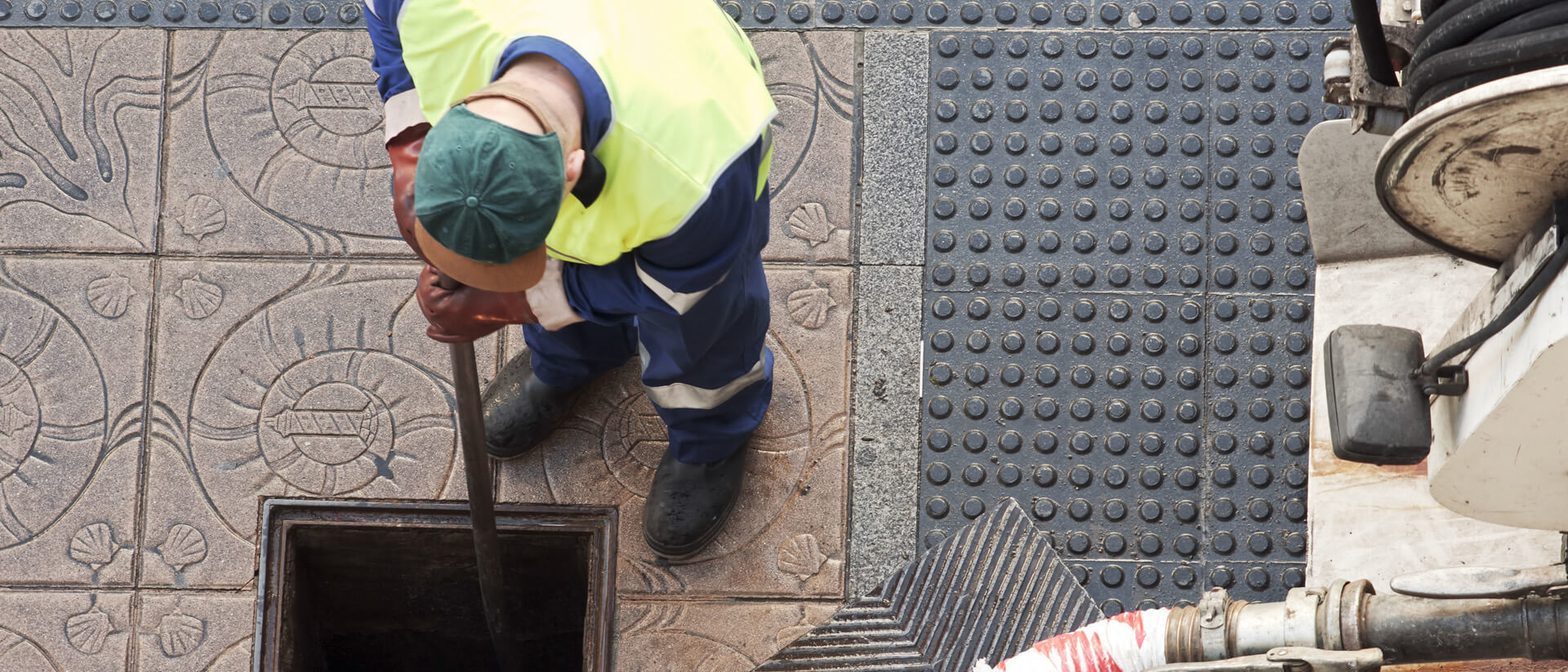 Drainage Clearance & Cleaning
We can quickly and efficiently clear your blocked drain and give you advice on how to prevent it happening again in the future.
We are an expert drain repair company that can help you with all of your drainage needs, including toilet and drain unblocking. Westwood Services have decades of experience in the industry, and will always offer the safest and most suitable method to get your drains working again. Along with our expertise, we pride ourselves on our customer service. We take care to cause minimal mess and disruption to your home or business, and are happy to answer any questions you may have.
We offer:
A friendly and helpful service
Quick response
Competitive pricing
Effective treatment
Minimal fuss
Fully insured
What causes blocked drains?
A blocked or clogged drain is an inconvenience that many can do without, but what causes a blocked drain and how can you prevent them?
There are many things that can cause a blockage in your drainage system. In the bathroom the main culprits are hair, toiletries and waste. This can be prevented by keeping your plugs free from hair and build up. Never throw sanitary products down the toilet and make sure you aren't using excessive toilet roll or wet wipes.
In the kitchen, pouring cooking oils, food waste, grease and fat down your drains can be disastrous. Make sure all food items go in the bin rather than down your sink and wash the drains out regularly with a suitable product. If food and fat is going down your sink and is left to build up over time, it can cause blockages that may damage your drains.
Outside factors can also cause issues. Leaves and tree roots can get stuck in drains and cause blockages and damage in your pipes. Tree roots can get through small cracks in your pipes and once they grow bigger, can cause huge problems in your drains. Make sure your drain openings are clear of leaves and contact a professional service if you think tree roots are affecting your pipes. Prevention is the best treatment, but if you notice that your drains aren't clearing quickly, or as normal, then take action and call a professional service.
Methods to clear drains
We treat each drain problem differently, using the safest and most effective solution for your home. We use the following methods to act as a drain unblocker/ toilet unblocker:
CCTV - CCTV technology has made it possible to access, record and analyse the condition of drainage systems. Remote control units with cameras attached go through the drains to give a clear view. We don't want to fix the problem temporarily and then find ourselves in the same situation again, so CCTV is useful to diagnose the cause of the problem. By finding the cause of the problem, we can offer the best solution.
High pressure water jetting - In many circumstances it is advantageous to use the water jetting method. Water jetting is an effective and economical method of drain unblocker. It is powerful enough to break down blockages into smaller fragments and carry it away.
Manual rodding - This method is mainly used to shift blockages in drains and sewers. We assemble rigid rods together and twist and push them down the drain to clear the blockage.
Mechanical rodding - Mechanical rodding can be a great alternative to the high pressure water jetting method, as in some cases the water is too powerful. The cable is driven through the pipe or drain in a boring motion similar to a drill. The cable is fitted with blades or cutters that remove the blockage.
Root cutting - Roots from shrubbery or trees can cause serious problems for your drainage system. They can enter drains through small cracks and cause serious damage when they grow bigger. We can safely and efficiently remove tree roots using no-dig removal, which means that you save money and avoid unnecessarily digging up your driveway and garden.
Get in touch
We are here for you 24/7. Give us a call to chat to one of our friendly, helpful engineers.