Pest Control
We are part of the National Pests Technicians Association and have decades of experience in pest control.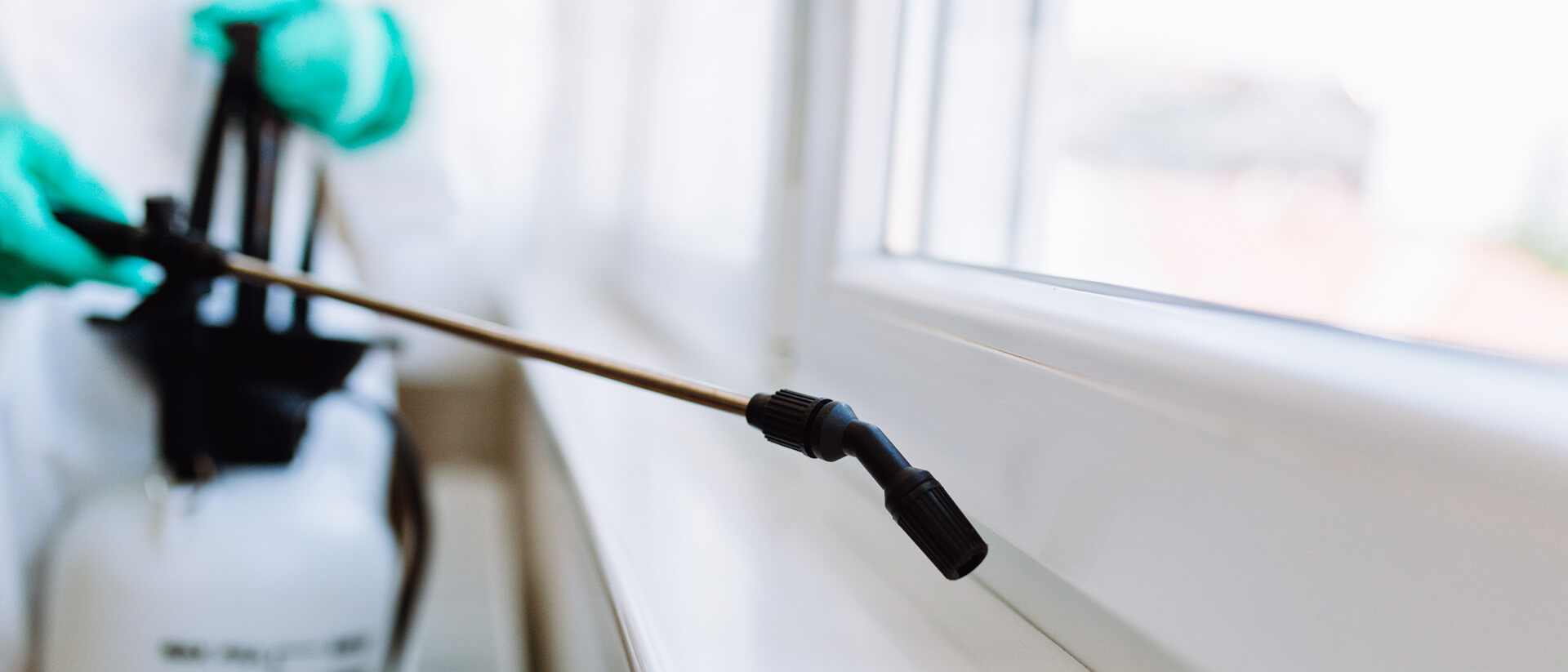 Pest Control
We are part of the National Pests Technicians Association and have decades of experience in pest control.
We know that finding pests in your home is distressing, but our pest control services will get things back to normal. We are expert pest control specialists, with decades of experience in ridding homes of nuisance pests. Unlike other pest control companies, we have unmarked vans that will give you the discretion and privacy needed to sort the problem.
Our technicians are certified pest controllers that are committed to using safe, best-practice industry methods. We are part of NPTA (National Pests Technician Association) and have decades of experience to help you with your problem.
As well as one-off visits to help with your pest problem, we offer ongoing prevention contracts for commercial properties.

We offer:
A friendly and helpful service
Quick response
Competitive pricing
Effective treatment
Minimal fuss
Fully insured
Advice on how to prevent any pests returning to your property
Which pests can we help you with?
Pest infestations can harm your health as well as your property and should never be left untreated. We will start by conducting a site survey to understand the extent of the problem. We can then recommend the best way to deal with the pests and offer help and advice to stop it happening again. We offer a friendly, reliable and effective pest control service. At Westwood services, we deal with all of the following pests (and more).
Mice: Although small, these rodents can cause extensive damage to the property and are very good at getting through tiny gaps to access your home and business. After performing a site survey, we can advise the best method to treat the infestation.
Rats: These pests are a major health hazard due to their ability to spread disease. They can also cause serious structural damage by chewing through wood, piping and electrical cables.
Fleas: A common and stubborn pest for pet owners, fleas often are carried by cats and dogs. Fleas can live in buildings for long periods of time waiting for a host, making them notoriously hard to get rid of.
Wasps and Bees: Wasps can be very dangerous if provoked, and unlike bees can sting repeatedly. Due to the risks associated with multiple stings, removing nests should be left to professionals who have been specially trained. Bees are generally not treated unless they are a risk to safety.
Ants: There are many types of ants but the black ant and pharaoh ant are the most likely to cause problems. Often, they become an issue when they come into homes looking for food and water.
Bed bugs: A bed bug infestation is unrelated to the cleanliness of your home and they are easily picked up when bringing things into your home they can hide in, such as clothing. Bed bugs can bite you and this appears as red itchy spots on the skin.
Moles: These pests love to dig and are notorious for damaging your lawn and land. We use humane traps to control them, rather than chemicals, poison or gas.
Cockroaches: As they are nocturnal, cockroaches will come out at night and hide during the day. Good hygiene practices such as no food or dirt on floors and sides will help prevent infestations. They lay many eggs and can devastate a business's reputation so quick action is necessary.
Chafer grubs: Chafer grubs feed on the roots of grass and other plants and can cause huge damage to your lawn. There is also a lot of damage from birds and other animals scratching at the lawn to try and get to them. Our treatment will kill the grubs and stop the other animals from attacking your lawn.
Rabbits: Known as a destructive agricultural pest, rabbits can cause serious damage to crops and fields. We use a variety of methods to control rabbit numbers which we can recommend after reviewing the extent of the problem.
Squirrels: Although red squirrels are a protected species, grey squirrels aren't and can cause problems when nesting in attics, resulting in chewed wires and damage to loft insulation.
Cluster flies: These pests are found in colder weather in rural areas, and can be a great nuisance. A treatment of ULV is usually used and will kill flies within minutes.
Birds: Pigeons can cause problems in many cities, there are various ways to proof against them including, spikes, nettings and gels.
Get in touch
We are here for you 24/7. Give us a call to chat to one of our friendly, helpful engineers.