Drainage Repairs
When you choose Westwood Services you are in good hands. Our winning combination of expertise and the latest technology, means we get the job done safe and sound.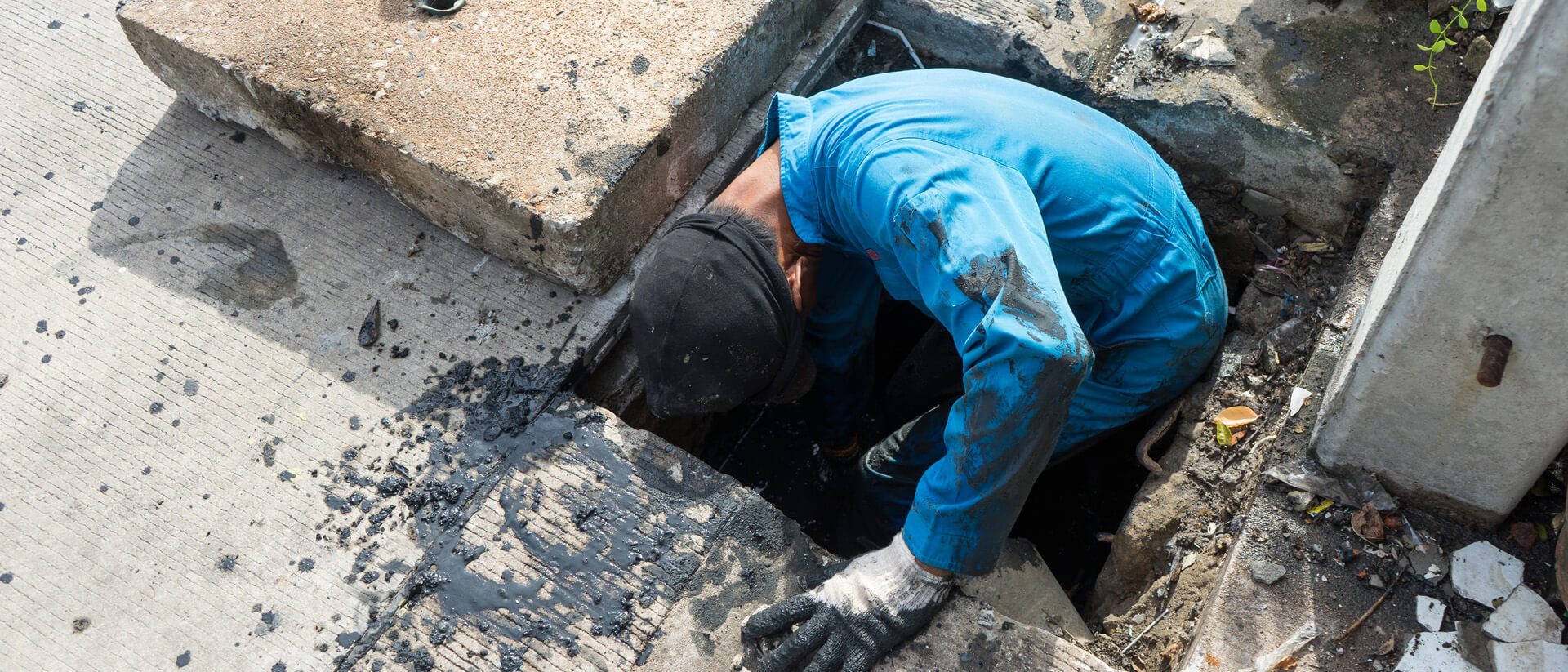 Drainage Repairs
When you choose Westwood Services you are in good hands. Our winning combination of expertise and the latest technology, means we get the job done safe and sound.
We use no-dig technology for our drain repair, in order to give you the most cost-effective and least invasive method for your home. We are expert drain specialists with an extensive knowledge of drainage repair. Here at Westwood Services, we have decades of experience and the latest technology to help us complete the job quickly and effectively.

We will always thoroughly assess the issue, and offer the most appropriate solution for the problem. We pride ourselves on our great customer service, and are happy to answer any questions you have about the work. We are considerate workers and always keep mess and disruption to a minimum.

We offer:
A friendly and helpful service
Quick response
Competitive pricing
Effective treatment
Minimal fuss
Fully insured
Why is drainage repair needed?
Over time, drains may become cracked and damaged, especially in older drains. If this happens, then your drain will no longer function correctly and there's a risk of a leak in your home. Drain repairs range from relatively simple to a full excavation. Some common problems with drains are:
Slow flowing water – People may think that slow flowing water isn't a big problem, but it can be an indication of a much bigger issue. They are often a sign of a significant problem, like a broken drain or blockage. If left untreated, this could lead to a flood or a pipe bursting.
Frozen drainpipes - If warm water doesn't flow through the pipes regularly they can become frozen in very cold weather. Once frozen, this puts them at a greater risk of bursting so we would advise that you turn the water supply off and give us a call.
Drain flooding - Your house flooding can be a traumatic experience and is usually caused by blocked drains and broken pipes. Minimise the water damage by calling us immediately.
Methods of drain repair
Before we start any work, we will always do a thorough investigation to find the cause of the problem. We can conduct CCTV surveys, which allows us to pinpoint the exact problem and the most suitable drain repair method. No-dig technology has advanced greatly, so we will always consider this method before excavation.
Drain excavation - We will typically look at the least invasive methods for your drain repair, but when there is no alternative, we can dig down to the drains to replace them with new, quality piping. Drain excavation is a complex task and requires careful, safety monitoring but you are in safe hands with our team.
Relining - If the damage to your drainage is extensive, we can either replace the existing drain using a traditional drain excavation method or reline it. We use the latest technology to reline your pipes with no-dig methods. Relining is an alternative to traditional drain repair services, and is often referred to as a 'no mess, cost-effective solution' to fitting new drains. We insert soft lining into the drain and this expands and moulds to the existing drain. Once complete, the new pipe will harden and become only millimetres smaller than your original drain.
New build installation - If you need a new drainage system installing, we offer comprehensive installation services. Just give us a call for a hassle-free quote.
Get in touch
We are here for you 24/7. Give us a call to chat to one of our friendly, helpful engineers.